​

Jan 29
Welcome to The Woodlands
Welcome to The Woodlands
Welcome visitors, friends and families to The Woodlands, Texas. I am Gordy Bunch, the Chairman of The Woodlands Convention & Visitors Bureau. One of my most pleasant responsibilities as a volunteer is to welcome visiting runners and athletes from across the country and abroad to our hometown. We are excited about sharing with you all the exciting things happening every day here in The Woodlands.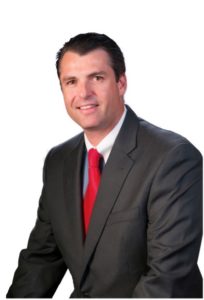 It is our hope that while you are here, in what some people call "The Enchanted Forest," you will take time to enjoy the wonderful amenities we have to offer thanks to Mother Nature and award-winning master-planning. The Woodlands is home to several four- diamond hotels, world-renowned shopping, and more than 100 highly-rated restaurants featuring every imaginable cuisine.  Several of our seven golf courses are available for public play. Our 111 parks and 150 miles of trails recall the odes to nature written by legendary poets. In addition, expansive Lake Woodlands offers canoeing; The Woodlands Waterway is perfect for a stroll or a boat ride on one of its cozy cruisers; Waterway Square show fountains and so much more are here – all nestled among 28,000 acres of forest preserve. You may want to return to The Woodlands for another season of world-class shows at The Cynthia Woods Mitchell Pavilion featuring performances and stars like Tony Bennett and Lady Gaga together in concert on April 24.
During your next visit you will find more national hotels bearing The Woodlands name alongside their own special hospitality brand. The 302-room Woodlands Westin by Starwood Hotels and Resorts along with the new Embassy Suites home-away-from home 205 all-suite accommodations are underway. We hope that you will enjoy your stay here and return often to experience all that we are have to offer here in The Woodlands. Best wishes on The Woodlands Marathon – your hard work and determination deserve to be celebrated in an atmosphere of warm Texas hospitality.
Thanks for visiting,
< Back to Press Releases Page