​

May 17
Woodlands Fundraising Sizzles: "Go Red for Women" Luncheon Attracts More Than 700, Raises $300,000
By Shelby Hodge
5.17.15|1:03 pm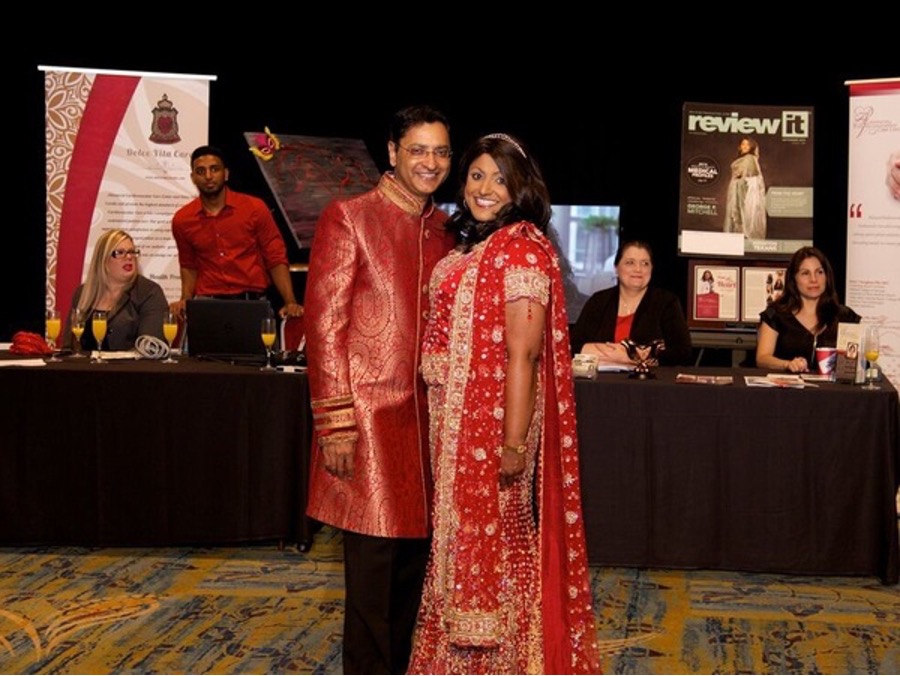 Babu Varughese and Dr. Annie T. Varughese, luncheon chair and sponsor.Photo by Susan Lee Photography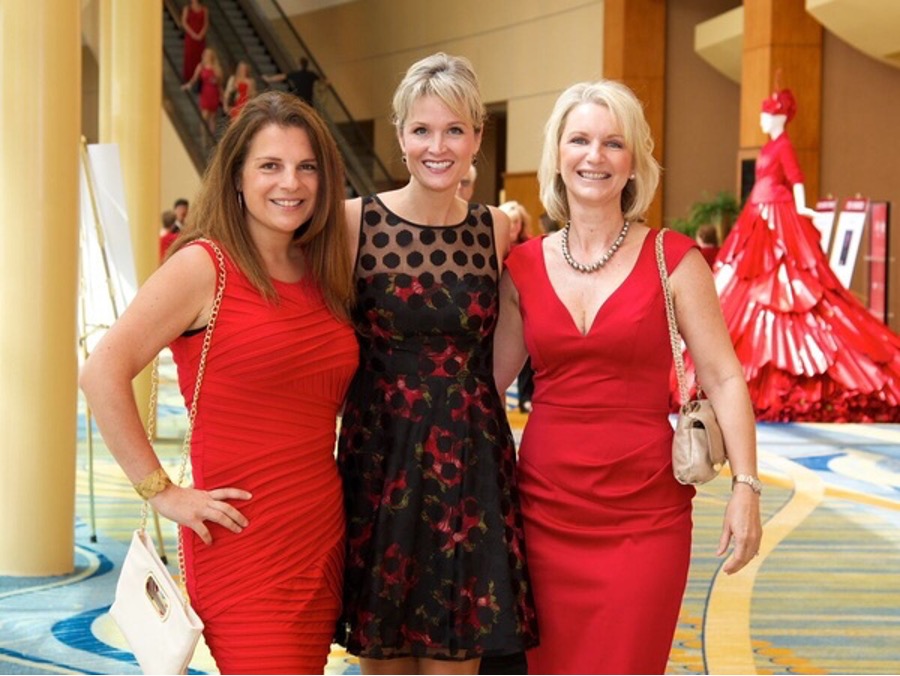 Allegra Blanchard, from left, Sondra Ruhman and Tracy Wilken.Photo by Susan Lee Photography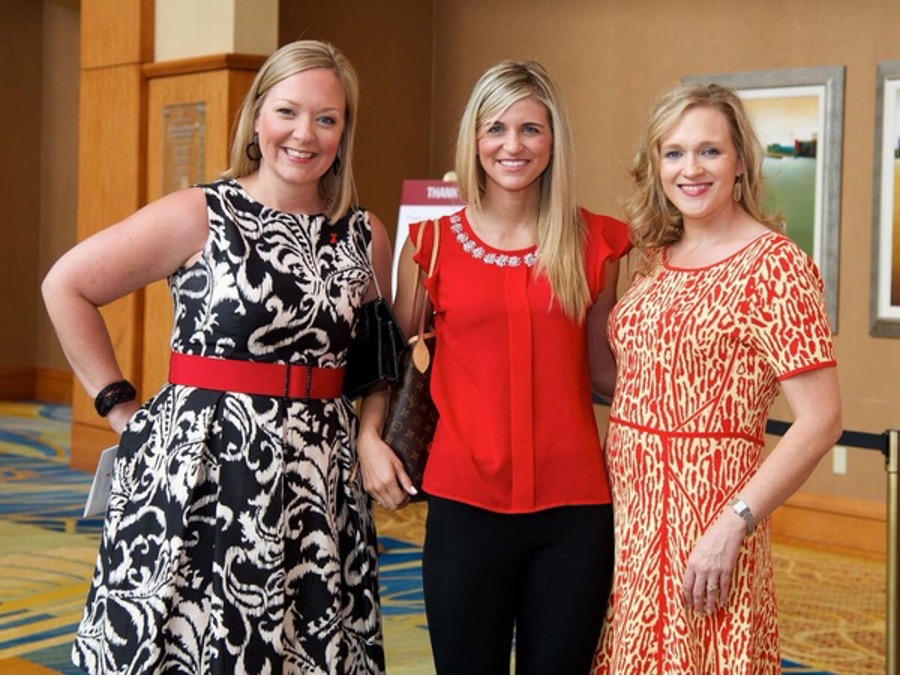 Kim Koehn, from left, Casey Gillespie and Michele Shifflett.Photo by Susan Lee Photography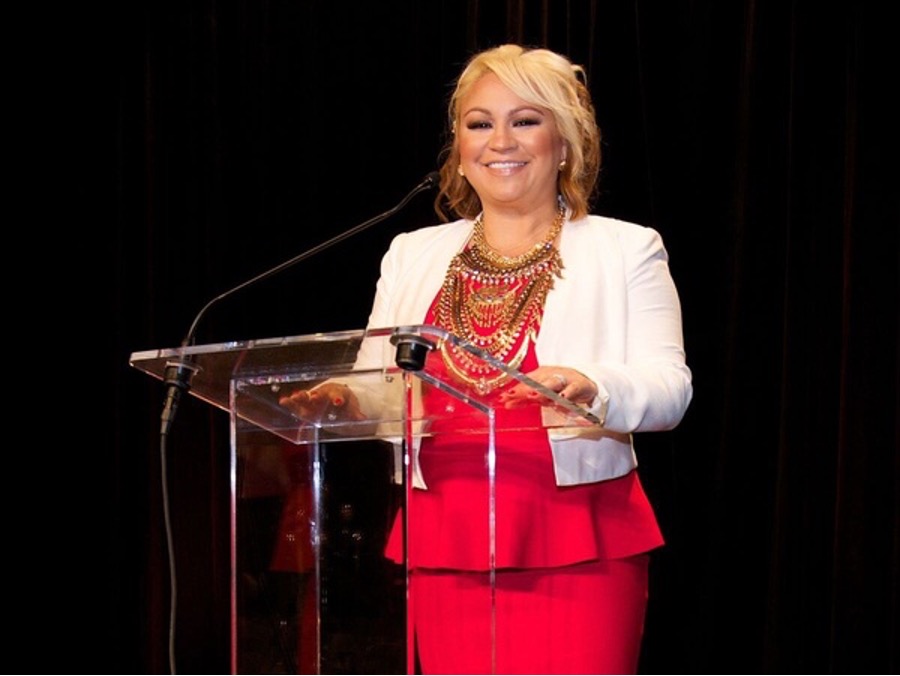 Honoree Monette Smith.Photo by Susan Lee Photography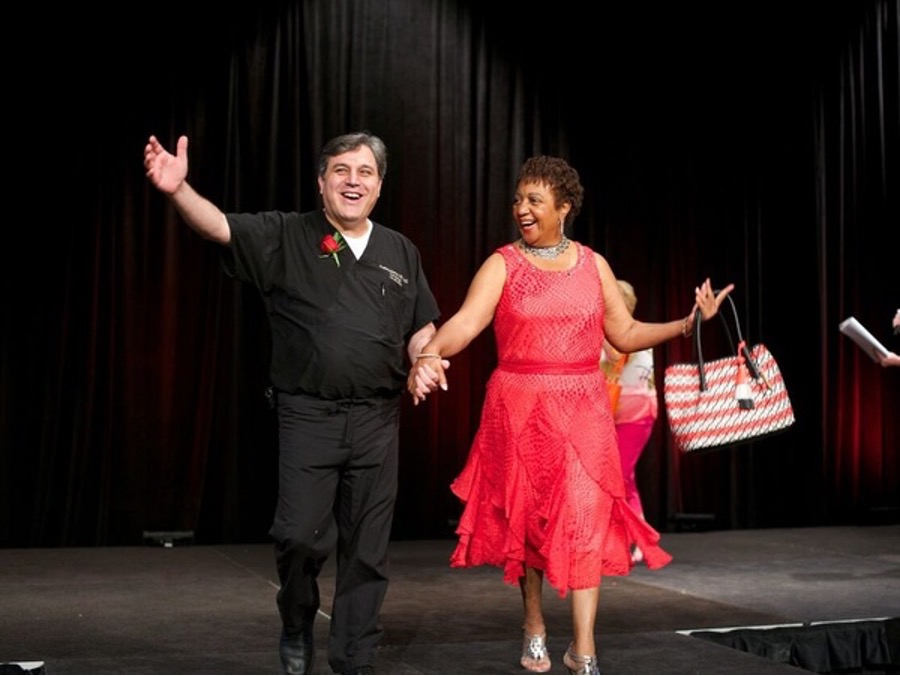 Dr. Kozhaya Sokhon and Margaret Merz.Photo by Susan Lee Photography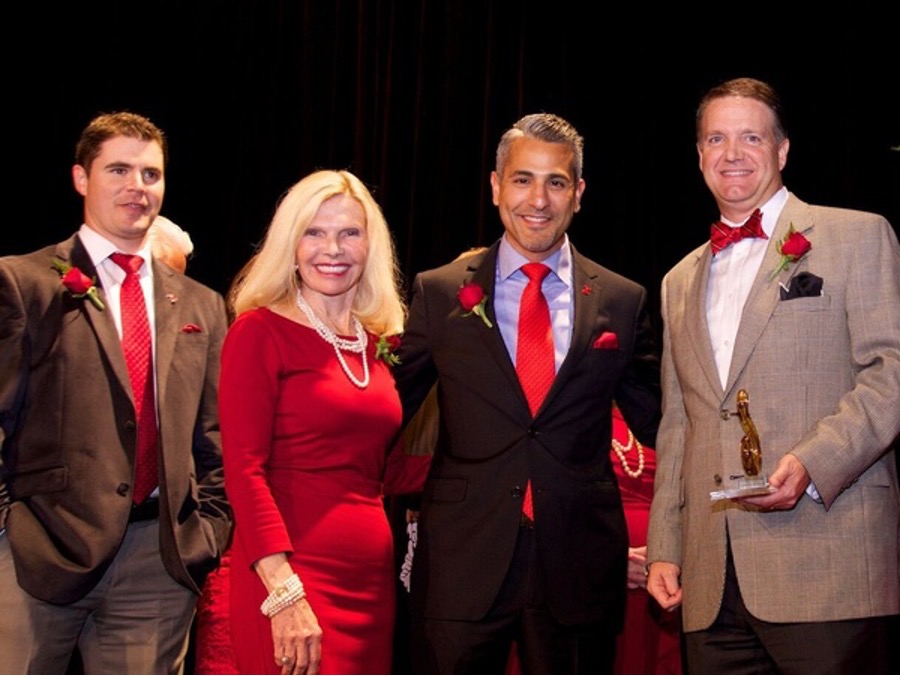 Brian Salby, from left, Dr. Ann Snyder, Lonny Soza and Dean Burden.Photo by Susan Lee Photography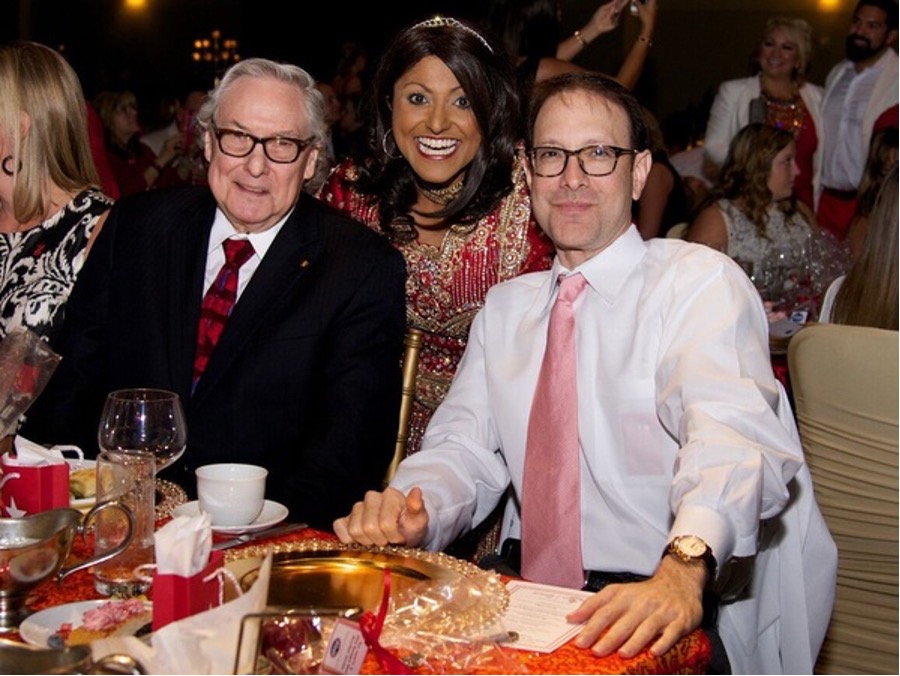 Dr. Bud Frazier, from left, Dr. Annie T. Varughese and Dr. Reynolds Delgado.Photo by Susan Lee Photography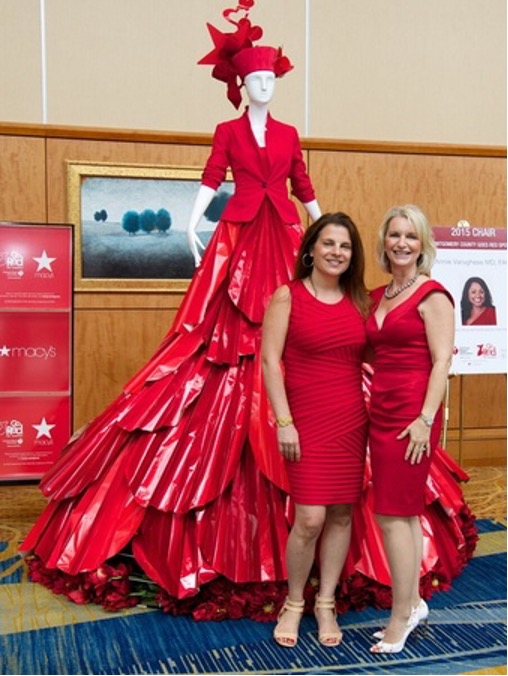 Allegra Blanchard and Tracy Wilken.Photo by Susan Lee Photography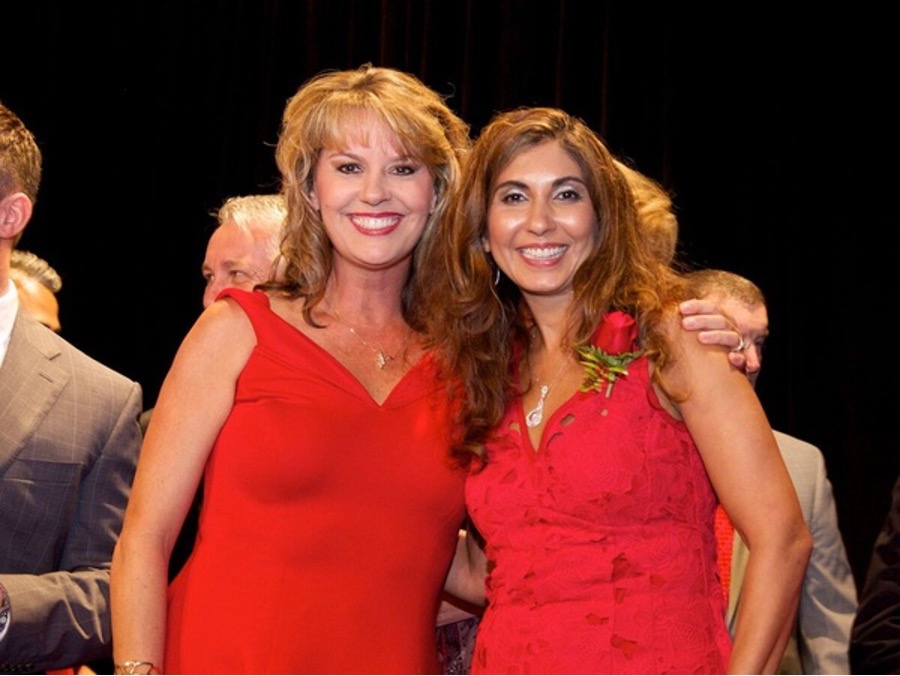 Honoree Jill Barber and Dr. Sakina Davis.Photo by Susan Lee Photography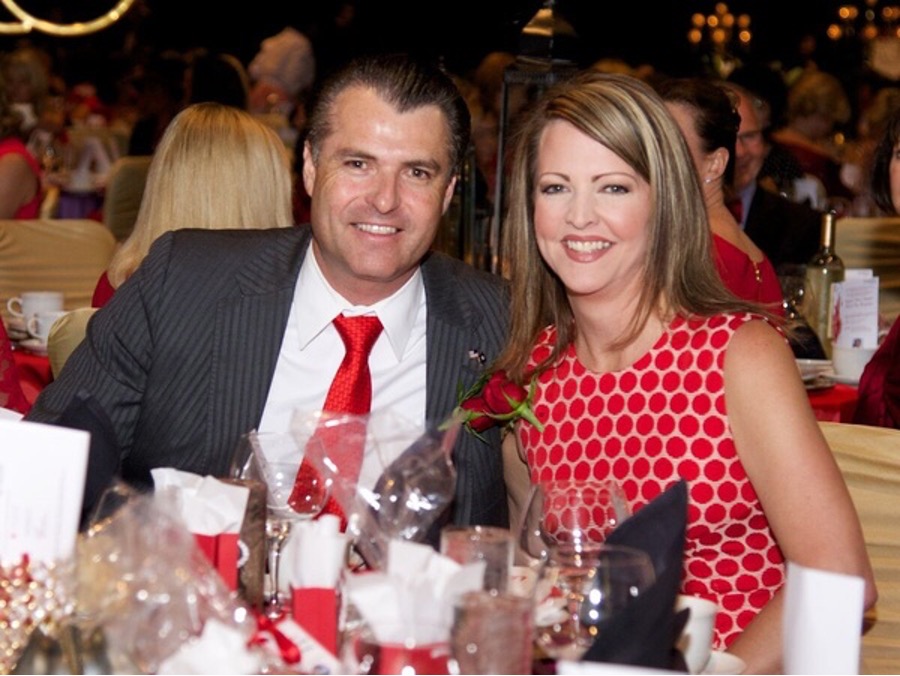 Gordy and Michelle Bunch.Photo by Susan Lee Photography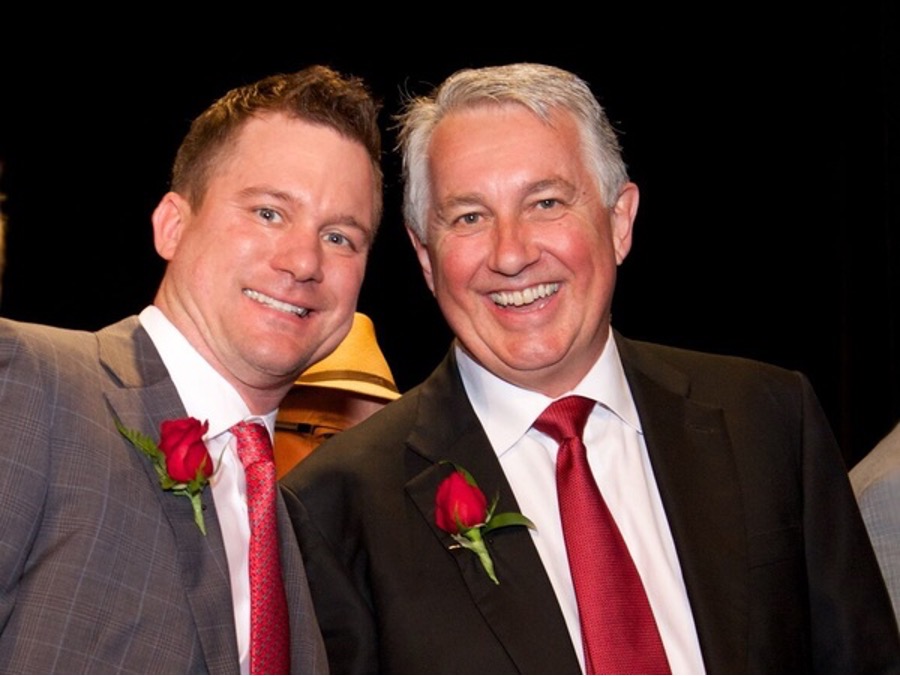 Jason Higham and Ray Larson.Photo by Susan Lee Photography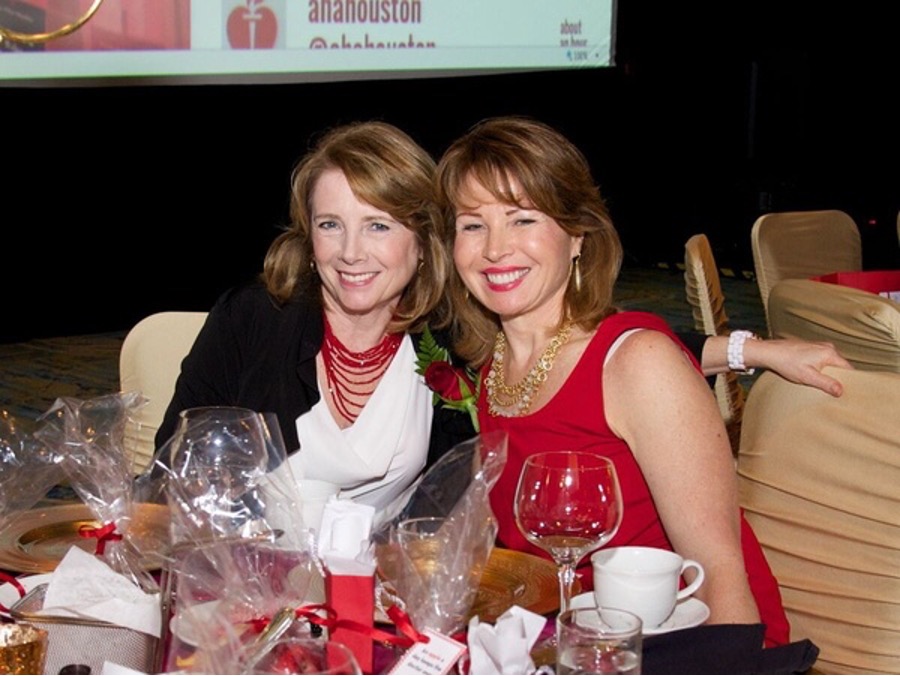 Mary Ann Young and Kelly Holt.Photo by Susan Lee Photography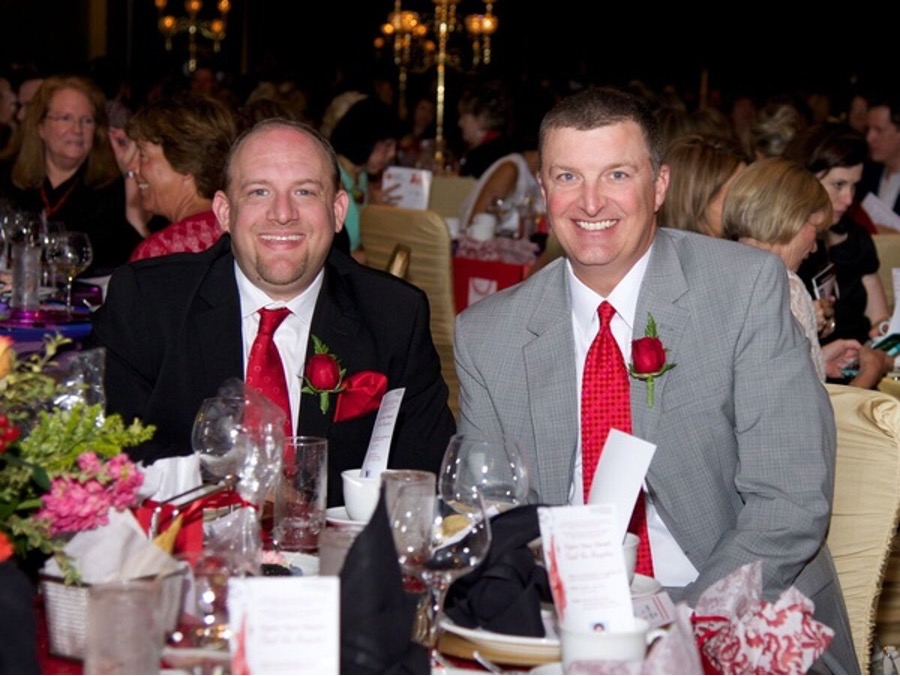 Jason Stanfield and Tim Putthuff.Photo by Susan Lee Photography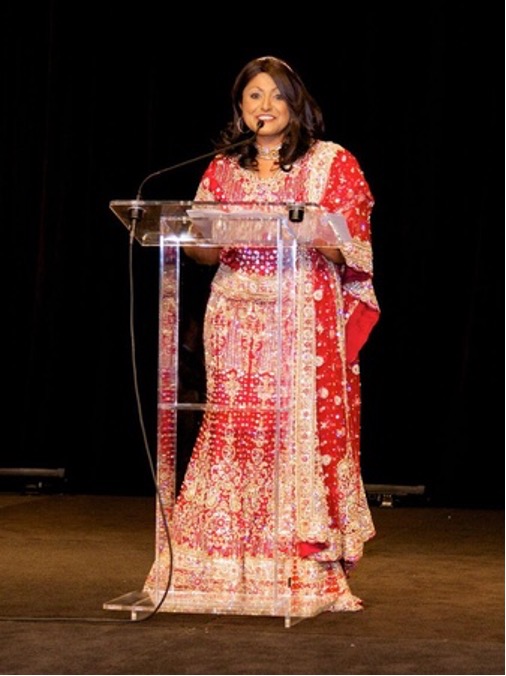 Dr. Annie T. Varughese.Photo by Susan Lee Photography
The enthusiasm with which Houston has embraced community philanthropy for many decades is today running full-force in The Woodlands with charitable fundraisers growing at a rapid pace. Most recently on the north-of-Houston dance card was the American Heart Association Montgomery County Division "Go Red for Women" luncheon.
More than 700 community leaders gathered in the ballroom of the Woodlands Waterway Marriott Hotel for the event that surpassed its $300,000 goal. The success was thanks in part to luncheon chair and sponsor Dr. Annie T. Varughese, cardiologist for Advanced Cardiovascular Care Center.
Playing on Varughese's Indian heritage, ballroom decor by Gayelene and Linda McIngvale's A Memorable Event evoked Indian traditions while the physician's daughter, Nicole Varughese, and the Masala Kids performed a flash mob Bollywood dance.
KHOU Channel 11 meteorologist Chita Johnson served as emcee and introduced three women spotlighted for personal successes — Monette Smith, AHA volunteer Jill Barber and HeartSaver Hero Award recipient Elizabeth Nuno.
Entertainment included a Macy's fashion show and a rendition of Celine Dion's "My Heart Will Go On," sung by Dr. Varughese in memory of a young patient who died as a result of a congenital heart defect.
Guests included Dr. Bud Frazier, Babu Varughese, Dr. Kozhaya Sokho, Margaret Merz, Michelle and Gordy Bunch, Darla and Dean Burden, Kim Koehn, Lonny Soza, Courtney Gillespie, Michelle Shifflett, Dr. Reynolds Delgado, Mary Ann Young and Kelly Holt.
< Back to Press Releases Page