​

Apr 29
SBA Loans are Available to Help Grow Your Business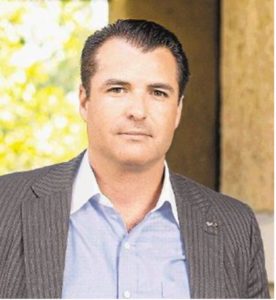 Jonathan Foster
Bunch
SBA loans are available to help grow your business
Bunch
April 29, 2016 4:21 pm
SBA loans are available to help grow your business
Being undercapitalized is one of the main reasons that small businesses have high failure rates. Under-capitalization also can hinder the growth of your business. SBA loan programs are available that can help you launch or expand your business. If you are faced with this impediment to growth, look into U.S. Small Business Administration loan programs for financial help through an SBA-approved lender. SBA 7(a) Loans offer up to $5 million to expand, renovate, construct facilities, and refinance loans or for working capital needs. This program offers long-term financing options that can benefit near-term cash flows. The SBA also has a 7(A) Small loan program for loans below $350,000 with similar terms.
SBA Express Loans range up to $350,000 with maximum seven-year maturities. Rates will be higher than loans under the regular 7(a) program, but the process is streamlined to be faster and offer easier access to lines of credit.
The SBA Veterans Advantage program is available to businesses that are at least 51 percent owned by veterans, their spouses or widowed spouses of those who died during active duty or through a service-related disability. This program is designed to help those who protected and served our country. Loan proceeds and values are the same as the 7(a) program with SBA guarantee fees waived for 7(a) loans and reduced by 50 percent for SBA Express loans.
SBA Cap Lines programs offer up to $5 million toward working capital, contract financing, seasonal cash flow and construction for commercial or residential builders. Loans are available up to 10 years for non-builders and up to five years for builders.
These SBA loan programs are among the most commonly available through the SBA; however, there are several more you can review that support international trade, export working capital, 504 development and non 7(a) micro loans programs.
You will need to put together a business plan, financial pro forma, credit references and make sure your business type is SBA approved. For veterans, you will need your DD 214 to verify your service eligibility if using the SBA Veterans Advantage program. All businesses that choose to apply must be able to demonstrate good credit, management skills and ability to repay.
If you are interested in more detailed information you can visit www.sba.gov or submit questions via e-mail to questions@sba.gov. I would also encourage you to meet with your local banking relationship to see if they are approved lenders and which SBA programs they support. They can also be helpful in assisting with the application process.
Richard "Gordy" Bunch is the EY Entrepreneur of the Year® for the Gulf Coast for Products and Services. He is also the founder, president, and CEO of The Woodlands Financial Group based in The Woodlands, Texas. You may submit suggested topics for future business columns to him at gordy@twfg.com.
< Back to Press Releases Page