​

Dec 24
TWFG Earns No. 1 Rank for Personal Lines Insurance in Texas
The Courier
Business Briefs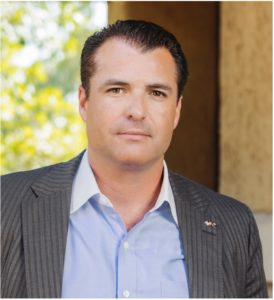 Gordy Bunch
A new report from Insurance Journal magazine ranks TWFG Insurance Services as No. 1 in Texas for Personal Lines (Homeowner and Auto) insurance revenue among the Top 50 independent Personal Lines national leaders.
Gordy Bunch, president and CEO of The Woodlands Financial Group, responded to another year of TWFG earning the top spot in Texas.
"We are number one because our branches everywhere build strong relationships with families – our customers. We don't compromise quality of coverage just to offer a lower price, leaving our customers vulnerable in the future," he said. "Our successful business model allows us to provide hundreds of agents with tools and plans that give TWFG clients the broadest possible options for coverage from more than 200 carriers."
TWFG also appears in the top ranks of Property and Casualty Insurance, ranking in the Top 30 of the 38,000 independent insurance agencies in the nation, as reported by Insurance Journal. The multi-faceted financial group of companies has another expansion of its national headquarters underway in The Woodlands, Texas. Gordy Bunch founded the company with $10,000 here in 2001. TWFG has grown to become a national agency with more than 300 retail branches in 22 states and 3,000 affiliations with independent agents in 38 states.
< Back to Press Releases Page