​

May 22
Bunch Expands TWFG to The Northeast
CHRON.COM By Catherine Dominguez, cdominguez@hcnonline.com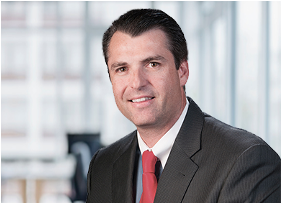 For The Woodlands businessman Gordy Bunch, expanding his company to the Northeast was just the next step in his effort to continue his successful financial business, The Woodlands Financial Group.
"It was always our intention to be a fully national company," Bunch said. "This helps us plug the largest remaining hole."
Bunch, who also serves as chairman of The Woodlands Township Board of Directors, founded TWFG in 2001 with $10,000 and is on track to top a half-billion dollars in sales this year.
"Area growth has been fairly consistent over the last 16 years," Bunch said. "We planned to get here and we plan to get farther. If you had asked me in 2001 that I would have a half-billion in sales, I would have said, 'You're crazy.'"
The expansion will include the Middle Atlantic and Northeast states of New York, Pennsylvania and New Jersey.
Leading that effort will be Vic Cordone, a 37-year Allstate veteran and a former principal of FMJ Agency Alliance, Bunch said. Bunch said Cordone's insurance industry experience and contacts will enable him to immediately begin recruiting independent and captive agents to set up TWFG branches in the target states. Cordone is tasked with adding 100 to 150 agencies to the national TWFG family. TWFG lists more than 300 retail branches in 22 states and has 3,000 affiliations with independent agents in 38 states.
"I am excited to offer these new independent agency opportunities to my longtime friends and new associates in New York and the Mid-Atlantic states," Cordone stated in a release. "TWFG provides a complete agency management system, access to personal and commercial carriers, training, and back office support."
Cordone will be based in New Jersey and will personally handle brokering agents in the new wholesale and retail markets.
For more information about TWFG, visit www.twfg.com.
Cordone can be contacted at 732-513-7994 or vcordone@twfg.com.
< Back to Press Releases Page